2016 Conference


Mark your calendar for our next Annual Bible Conference on
Saturday, October 21, 2017!!


The topic of the 2016 conference was Holiness.
Holiness seems to have gone out of style in the church today. John Owen said that "holiness is nothing but the implanting, writing and living out of the gospel in our souls." To Owen, and many others, holiness was not seen as an addendum to the gospel and it certainly was not antithetical to the gospel. Holiness is at the heart of the gospel. Tragically, Owen's view of holiness has not remained popular.
Many Christians, having heard so little of holiness from the pulpit, give little or no thought to its place in their spiritual life. As a result, their view of holiness is so anemic that they confuse holiness with legalism. Some even find ways to resent appeals for holiness in the name of grace.

On the other end of the spectrum, some perpetually emphasize personal holiness, at least their own conception of it. Their holiness is attainable through rules, because they think of it in strictly moral terms, as if outward behavior was the only characteristic of holiness. Thus, one side ignores holiness and the other distorts it. Thankfully the Bible presents a thorough and nuanced view that rises above the deficient views of holiness. Join us this fall as we examine biblical holiness.
-Pastor Paul Shirley
The 2016 conference information:
Location:
Hope Bible Church
7195 Oakland Mills Road
Columbia, MD 20146
(Click for directions)



Date and Time:
Saturday, October 22nd
Early Bird session at 8am
First session begins at 9am
Conference ends at 5pm
Registration Price: Includes drinks, refreshments throughout the day, lunch, and conference materials.
Individual: $25

Couple: $35

Family - Parents & children from 11-21 years: $45

Childcare - Infant to 10 years: $7 each child
Details:
Childcare includes snacks & lunch

Conference book store

Exhibits and representatives from seminaries and vendors will be present
Main Speakers
George Lawson, Pastor-Teacher
Baltimore Bible Church of Baltimore, MD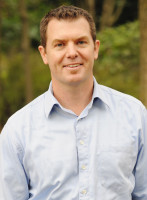 Dave Jordan, Pastor-Teacher
Grace Bible Church of Purcellville, VA
Paul Shirley, Pastor-Teacher
Grace Community Church of Wilmington, DE
---
Main Sessions
9:00 AM - Session 1: Saved to be Holy - Ephesians 1:4 by Pastor Paul Shirley
1:00 PM - Session 2: Called to be Holy - 1 Peter 1:15 by Pastor Dave Jordan
3:45 PM - Session 3: Disciplined to be Holy - Hebrews 12:3-11 by Pastor George Lawson
Early Bird Session: 8:00 AM
Let the Holy Spirit Make You Holy (Ephesians 5:18, Romans 8:13)
Break-out Sessions: 10:30 AM
Women's Session During Lunch: 12:00 PM
A Woman's Pursuit of Holiness
Break-out Sessions: 2:30 PM
---
Conference Vendors
Book Sales
HBC Books

Loving Truth Books
Book Displays
Ministry Displays
Capitol Commission (MD & VA)

Grace Advance Mid-Atlantic

Simple and Scriptural (HBC ministry)
Educational Displays
GAMA Bible Institute

The Master's Seminary

Shepherd's Seminary

Southern Seminary