Teachers
Alan Plumley
After college, Alan Plumley and his wife joined the staff of Campus Crusade, ministering
for five years in Southern Africa, focusing on evangelism, teaching, and training. After
returning to the States, he earned a Ph.D. in Public Policy from Harvard University.
Dr. Plumley was ordained an elder at the first worship service held by what is now
Hope Bible Church. His primary ministry at Hope is teaching.
Belinda Fyfe
Belinda has been married to Craig for 37 years, has two grown daughters and three grandchildren.
She enjoys teaching younger women to love their husbands and their children and to be keepers of
their homes. She has been a leader of the Women's Ministry at Hope Bible Church for sixteen years
and has spoken at women's breakfasts, classes and retreats. She also has experience in
Biblical counseling.
Chris Kropf
Chris Kropf has been the pastor of Grace Memorial Church in Fredericksburg, VA
since 2013. He has an M. Div. from the Master's Seminary.
Dave Jordan
Dave Jordan graduated with an M. Div. from The Master's Seminary and was ordained
in 2014. During Seminary, he was on staff at Grace Community Church in Los Angeles
California, working for their church planting ministry, Grace Advance. He graduated from
Grace Advance Academy in 2013 and became the Pastor of Grace Bible Church in 2013.
David Mora

David Mora is a 2012 graduate of the Master's Seminary and the Grace Advance Academy.
He currently serves at Hope Bible Church often teaching Bible studies and one day seminars.
George Lawson
Pastor Lawson has a B.A. in Bible and Theology (2006) from Washington Bible College
and an M. Div. from the Master's Seminary (2010). In 2012, George moved back to
Maryland to establish Baltimore Bible Church which officially launched in July 2013.
Jesse Johnson
Jesse Johnson is the Senior Pastor at Immanuel Bible Church in Springfield, VA. He has
an Th. M. (2010, magna cum laude) and M. Div. (2004) from The Master's Seminary,
and a B.S. in Sociology and Spanish (1998) from the University of New Mexico.
Joe Babij
Senior
Pastor-Teacher
Email:

Dr. Joe Babij (prononced "Bobbie") has a D. Min. from Trinity Evangelical Divinity School
and M. Div. from The Master's Seminary. He was born and raised in New Jersey and has
been preaching at Calvary Baptist Church since 1985.
Jordan Standridge
Jordan Standridge is a Pastoral Associate of the College and Career Ministry at Immanuel
Bible Church in Spring Field, VA. He graduated from The Master's Seminary with an M. Div.
in the Spring of 2014.
Matt White
Matt has over twenty years of practical ministry experience and holds degrees from
Appalachian Bible College and The Master's Seminary. Before coming to Belcroft
in 2016, Matt served in multiple churches in West Virginia and most recently as an
associate pastor at Grace Community Church in Sun Valley, CA.
Nate Graham
After graduating from The Master's Seminary in the Spring of 2006,
Pastor Nate Graham was called to Berean Community Church where
he assisted Pastor John McConaughy until the spring 2008 when he
transitioned to the position of pastor-teacher.
Paul Shirley
Paul received his undergraduate degree in Pastoral Ministries from Clearwater Christian
College (2005), completed his M. Div. at The Expositors Seminary (2011) and his doctoral
degree from The Master's Seminary (2016). He is the pastor of Grace Community Church
of Wilimington, Delaware.
Rod Montgomery

Pastor Montgomery graduated with his Master's degree in Old Testament Studies from
Capital Bible Seminary in 2013 and was ordained as an Elder on Sunday,
October 13, 2013. He is an elder at Hope Bible Church.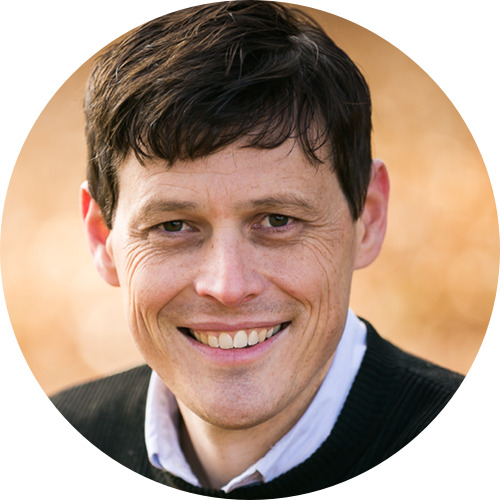 Rodney Pearce
Rodney Pearce joined Calvary in 2003 to serve as the associate pastor. He graduated from
The Master's Seminary in 2001. Rodney serves the church in the areas of Discipleship,
Counseling and Family Ministries.
Susan Leake
Susan Leake is the wife of Pastor Leake and teaches courses focusing on
women such as A Wise Women Builds: Women's Roles in the Home & Church.
Thomas Leake
Pastor Leake earned a M.A. degree in Theology from Capital Bible Seminary. Later,
he attended The Master's Seminary, where he earned an M. Div. degree in 1997.
He returned to Maryland in the summer of 1997 to help establish Hope Bible Church.
By God's grace, Hope Bible Church was used of God to plant Baltimore Bible Church
in the summer of 2013.